THÉRAPIES PLUS AVANCÉES
Le massage thaï est une thérapie ancienne et traditionnelle asiatique pratiquée en Thaïlande. Le massage thaïlandais permet de stimuler la circulation sanguine et la flexibilité
il recouvre le corps entier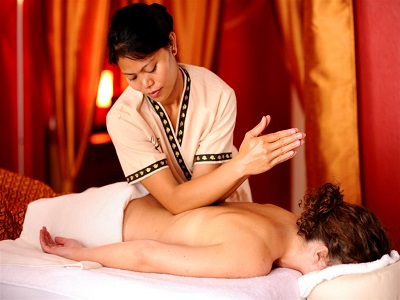 FUSION ASIATIQUE
Thai Massage avec huile chaude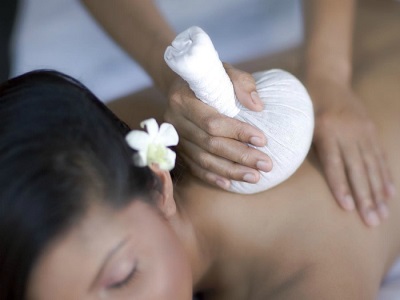 THAI COMPRESSES CHAUDES
Massage a base de plantes medicale thai
Apporte une détente musculaire, une meilleure circulation sanguine, l'élimination des toxines.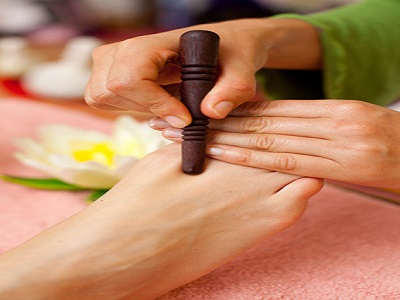 REFLEXOLOGIE PLANTAIRE
Massage et pressions faites à certaines zones précises des Pieds


Tripadvisor Review
I have traveled to Thailand many times and have had many massage. I speak from experience that these therapists are wonderful. It is well worth the price!
OUR SERVICES
Le Traditional Thai Massage est un centre de soins traditionnels thaïlandais. Mêlant harmonieusement mobilier thaï et style contemporain, cet institut vous invite à embarquer pour un voyage apaisant et dépaysant. Vos cinq sens en garderont un souvenir inoubliable.
PACKS PRICING PLANS
LES MASSAGES
THAÏ TRADITIONNEL
60 min 300 dh
Yoga étiremant sans huile
Massage with yoga technic and stretching
90 min 370 dh
FUSION ASIATIQUE
60 min 350 dh
Thaï traditionnel avec huile chaude
Thaï massage with hot oil
90 min 420 dh
ORIENTAL
60 min 350 dh
Calme et relaxant
Relaxing & aromatheraphy
90 min 420 dh
TONIQUE
60 min 400 dh
Dynamique et stimulant
Deep tissue massage
90 min 470 dh
THAI COMPRESSES CHAUDES
90 min 500 dh
A base de plantes médicinales thaï
Hot herbal compress
MASSEGE AVEC SEL DE POT CHAUD
60 min 500 dh
Hot pot salt 10 herbals compresses
90 min 700 dh
MASSEGE À LA BOUGIE
60 min 380 dh
Candle massage
90 min 450 dh
HOT STONE MASSAGE
90 min 450 dh
RÉFLEXOLOGIE PLANTAIRE
60 min 350 dh
50 min massage des pieds + 10 min têtes et épaules
Foot massege 50 min + 10 min head & shoulders
90 min 450 dh
TÊTE - NUQUE - ÉPAULES
20 min 200 dh
THAÏ WARRIORS MASSAGE/ MASSAGE DES GUERRIERS THAILANDAIS
The best aslan massage world A gold world championship in massage 2017
Thai warrior massage «a remporté
90 min 700 dh
Le meilleur championnat du monde de massage asiatique 2017
ss Un championnat du monde d'or en massage

TRAITEMENT MÉDICALE ET MASSAGE MÉDICALE AVEC
MR. AON & MD. KAI
INSTRUCTEUR DE THAÏ MÉDICALE
MEDICAL TREATEMENT & MASSAGE MEDICAL
WHITH MR. AON & MD. KAI
TOK SEN MASSAGE AVEC MARTEAU
60 min demi coprs à 400 dhs(avec consultation)
Half body by 400 dh (by consulting)
90 min tout lecoprs à 700 dhs(avec consultation)
Full body by 700 dh (by consulting)
MEDICAL MASSAGE (KINESITHÉRAPIE)
A partir de 400 - 700 dhs(par consultation)
Started from 400-700 dh (by consulting)
ACUPUNCTURE
A partir de 400 - 700 dhs(par consultation)
Started from 400-700 dh (by consulting)
TONIQUE, DEEP TISSUE SPORT MASSAGE
LES ACTIVITÉ DÉTENTES(SEULE OU À DEUX)
Soin de visage (Facial)
60 min 350 dhs
90 mins 450 dhs
Sauna aux herbes aromatique
30 min 1 personne 150 dhs
Sauna thai herbs
30 min 2 personne 250dhs
Jacuzzi bain (hydrotherapy)
30 min 1 personne 200 dhs
Hydrotherapy
30 min 2 personne 350 dhs
Royal manucure
100 dhs
Royal pedicure
150 dhs
Royal manucure (avec pause vernis/with color)
125 dhs
Royal pedicure (avec pause vernis/with color)
175 dhs

1
1
L'HISTOIRE DU HAMMAM
SAVONAGE
30 min 100 dh
MOROCCAN HAMMAM
54 min 200 dh
ROYAL ORCHID HAMMAM
60 min 300 dh
HAMMAM AROMA ESSENCE
60 min 350 dh
CEZAR ET CLEOPATRE HAMMAM
1h20min 450 dh
GOMMAGE POUR LE CORPS (3CHOIX)
45 min 200 dh
Gommage bangkok
La peau sensible & peau sèche
Gommage pattaya
ss Un championnat du monde d'or en massageAnti cellulite, hydratant & anti tache
Gommage patong
Rend la peau exepmt d'impuretés et plus jeune & souple
SOINS MAMAN ENCEINTE / MOMMY CARE
MASSAGE DÉTENTE GROSSESSE
60 min 650 dh
(Entre 4 mois et 8 mois seulement)
PREGNANCY RELAXATION MASSAGE
(Allowed 4 months - 8 months only)
SOINS MAMAN APRÈS ACCOUCHEMENT
Mommy care after childbirt
TRAITEMENT MINCEUR D'ESTOMAC AUX HERBES NATURELLES, DANS UNE TENTE A VAPEUR THAÏLANDAIS AUX HERBES
30 min massage avec pot chaude à sel 90 min
SLIMING STOMACH WITH NATURAL HERB THAI HERBAL
Streaming tent 30 mins massage avec sel de pot 90 mins
1 SÉANCE 850 DHS
5 SÉANCES 3900 DHS
10 SÉANCES 7400 DHS
(Recommandations)
De préférence après 1 mois
d'accouchement
Preferably after 1 month delivered

PACKS
PACK JATU
2H 15 min 550 DHS
Sauna aux herbes aromatique (sauna with thaï herbs) 30 min
Gommage aux sels minéraux (body scrub with sea salt miniral) 45 min
Massage fusion asiatique 60 min
Boissons et biscuits du spa (serving hot tea & cookies)
PACK YAMA
2H 550 DHS
Sauna aux herbes aromatique (sauna with thai herbs) 30 min
Jacuzzi hydrothérapie bath (jacuzzi hydrotherapy) 30 min
Massage fusion asiatique 60 min
Boissons et biscu du spa (serving hot tea & cookies)
PACK DUSIT
1H 30 min 500 DHS
Moroocan hamman 45 min
Massage oriental 45 min
Boissons et biscuits du spa (serving hot tea & cookies)
PACK NIMMA
2H 600 DHS
Hamman royal 60 min
Massage oriental ou fusion asiatique 60 min
Your choice for oriental massage for fusion asiatique massage
Boissons et biscuits du spa (serving hot tea & cookies)
PACK PARAMIN
3H 20 min 1000 DHS
Hamman cézar et cléopâtre 1h 20
Massage oriental ou fusion asiatique 60 min
Your choice for oriental massage for fusion asiatique massage
Soin de visage 60 min
Facial treatment Thai products or Franch products 60 min
Boissons et biscuits du spa (serving hot tea & cookies)

New Openning At Ryad Square Shopping Center Rabat
Welcome to Thai Foot Massage Square